SonoVision ultrasound diagnostic simulator is a professional medical training tool. This virtual simulator is designed for developing and improving diagnostic medical sonographer skills.
The next-generation ultrasound simulator ensures the highest level of detail of internal organs imaging. An anatomically correct manikin provides realistic feel and imaging during scanning. The simulator offers more than 40 clinical scenarios.
The system uses realistic imitators of ultrasound probes.
The anatomically correct phantom torso and head and a lifelike ultrasound probe imitator are the important elements of the simulator.
The virtual simulator for training practical skills in ultrasonography is a training simulator on a single platform for mastering basic skills in ultrasonography, understanding and identification of various diseases and pathologies of human internal organs.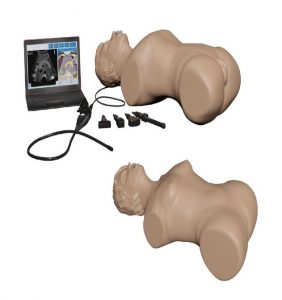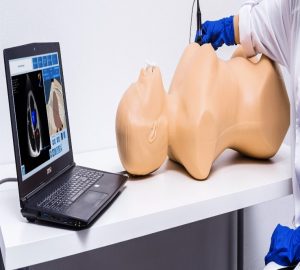 The VausSim ultrasound simulator utilizes a network of high-fidelity sensors, makes the skin of any simulator or manikin ultrasound scannable even in mobile settings. This simulator allows the instructor to independently create, through use of powerful editor, a customized and exclusive casebook of real US images/ videos/ volumes. The instructor is able to change the pathological ultrasound status of the patient in real-time during the scenarios. VausSim is completely independent and not sensitive to magnetic field and guarantees continuous functioning, even during transportation and movement of the patient.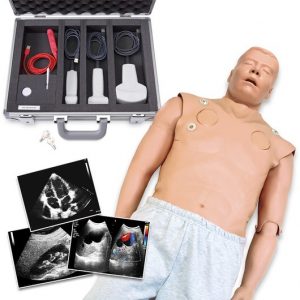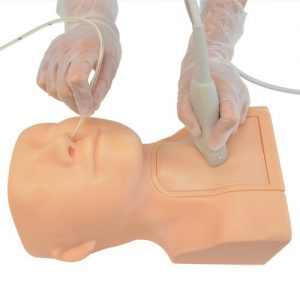 Ultrasound Guided Tube Feeding Phantom
This is an anatomically correct neck model for Ultrasound Guided Tube Feeding Training that allows for the proper Nasogastric Tube Placement with ultrasound, Proper handling and manipulation of probe on neck ultrasound, Feeding tube insertion, Confirmation of tube placement by ultrasound and Neck scan to evaluate the tube position.
Ultrasound Examination Training Phantom
Abdominal ultrasound phantom with pathologies is a unique high-fidelity phantom that facilitates effective training compatible with your own clinical devices. Training skills or applications include- Basics of abdominal sonography: Cross sections and sonographic anatomy, Sonographic demonstration of each individual organ
and Localization of hepatic Couinaud's segments.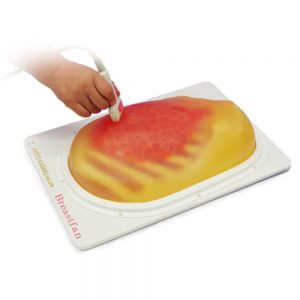 Breast Ultrasound Examination Phantom
A Unique phantom for basic breast ultrasound examination with simulated targets with different echogenicities are embedded in the phantom's mammary gland. Training skills include Systematic full breast scanning, Visualization of key anatomical landmarks, Tracking of galactophore, Visualization and differentiation of typical pathologies, Localization and measurement of cysts and tumour.