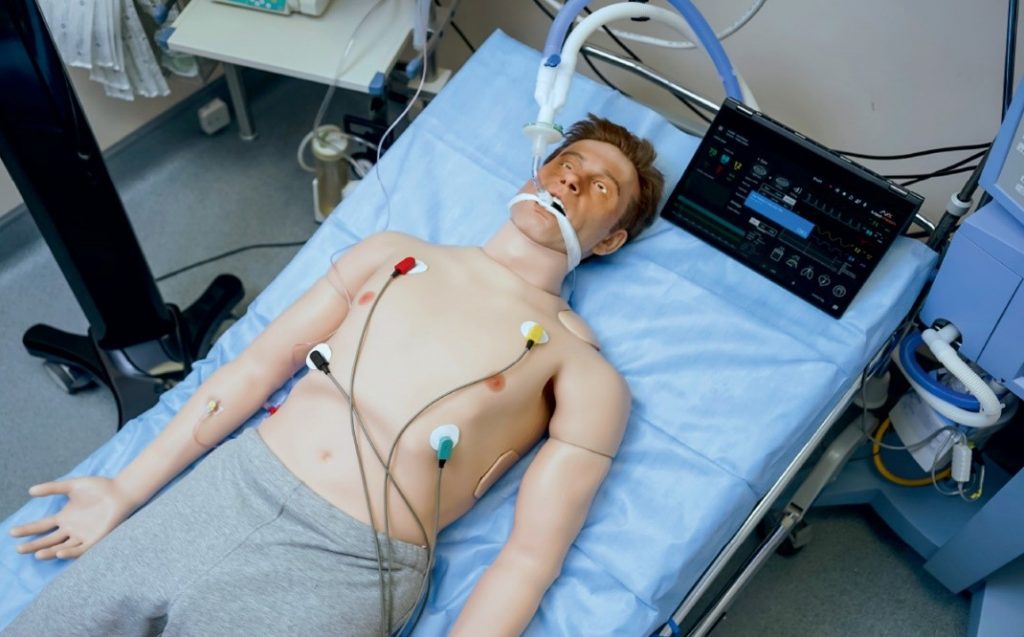 LEONARDO HF is our adult patient simulator designed to support the most challenging tasks in healthcare education. With lifelike patient physiology, compatibility with a real ventilator and defibrillator, high durability, etc., the simulator will support you in getting better results each time you deliver your training.
Leonardo is a durable and easy-to-use adult patient simulator designed for high-quality simulation training in basic to advanced medical procedures, clinical team development and patient case management.
Craft your own scenarios using our intuitive software or choose from many others, carefully created by our own simulation specialists.
Comprehensive and intuitive virtual anaesthesia machine helps you train and test. Mechanical ventilation using a real medical ventilator.
ALEX is our first Patient Communication Simulator that sees, listens, and responds using artificial intelligence (AI). ALEX is an untethered, on-the-go patient simulator. Simply unpack, and you're ready to train – anytime, anywhere (Wi-Fi required). ALEX learns new languages all the time so it can help train more learners all around the globe. ALEX allows cloud connection the user can access from all devices anywhere in global (no control centre required). Alex is Scenario-driven, instructor-controlled, it is model-driven physiology with pharmaceutical treatment simulations, virtual AED/Pacing and 12 lead ECG, Digital patient, and Team Space.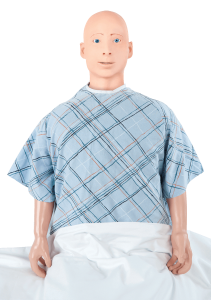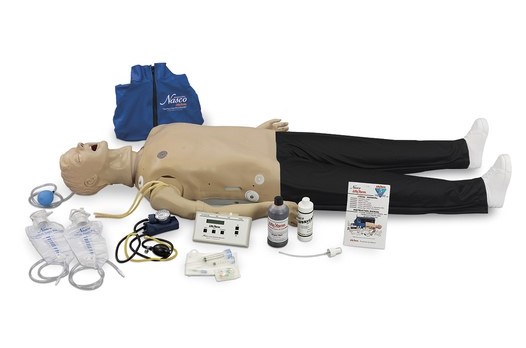 Adult Crisis is the most comprehensive, durable, low-cost EMS training simulator on the market. It enables effective training on airway management and CPR techniques. Simulating a full-body adult. It combines all skill stations on 1 manikin such as Realistic anatomy and landmarks, upgradeable to include interactive ECG, Advanced Airway Management, Auscultation, CPR monitoring and intraosseous infusion. All-in-one complete ACLS/ACS training capabilities in multiple configurations; full body or torso.
Arthur is a 5-8 year old pediatric patient simulator developed and produced to bring pediatric patient care to a whole new level. Arthur can be used to meet all your pediatric care requirements and standards.
Starting from basic physical examination to advanced patient examination Arthur can be used to train for acute pediatric emergencies.
It is the only patient simulator to include comprehensive training in ventilation management. By integrating ALS into emergency create your own scenarios or run on the fly. Arthur provides meaningful learning experiences through his extensive range of features.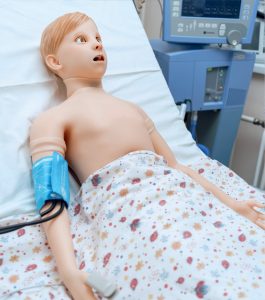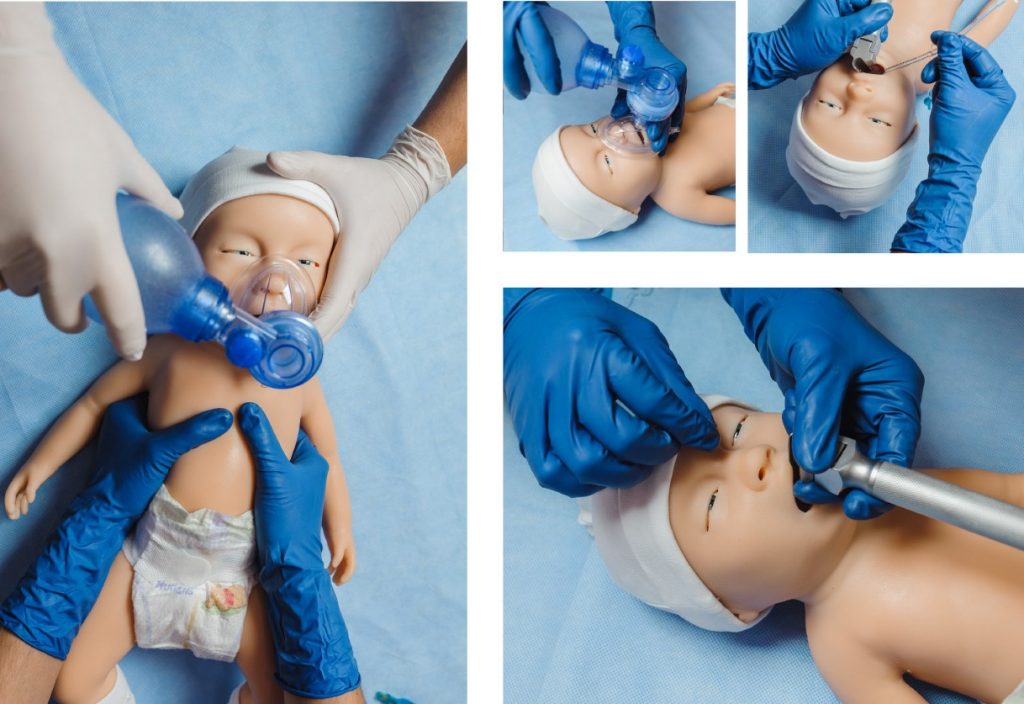 Mia is a state-of-the-art newborn simulator designed to meet the challenges of specialist training in neonatal care.
From basic assessment to critical thinking skills in emergency scenarios, Mia will enable profound learning experiences that are transferable to clinical practice promoting safer patient care and improved outcomes.
One of the benefits of Mia is that you can use as both a newborn and an infant. Measuring 21.5"/55cm and weighing 9lbs/4kg, Mia can facilitate many emergency scenarios simulating a newborn to a 28-week old infant.
Simulation training can be done with your own medical devices. Run scenarios on the fly to challenge quick decision making skills. Mia's Action log captures performance data from the scenario to allow for a quality debrief and reflective learning.
Lucy Basic Maternal and Neonatal Birthing Simulator
Anatomically accurate birthing simulator for an immersive birthing experience from prenatal to postnatal delivery scenarios for all levels of educator training. Students can learn patient techniques of normal and abnormal deliveries. Designed to meet complex needs of a growing demographic with unique health and physical challenges. Can train on Airway management, C-section delivery, CPR, Leopold`s manoeuvres, shoulder dystocia manoeuvres etc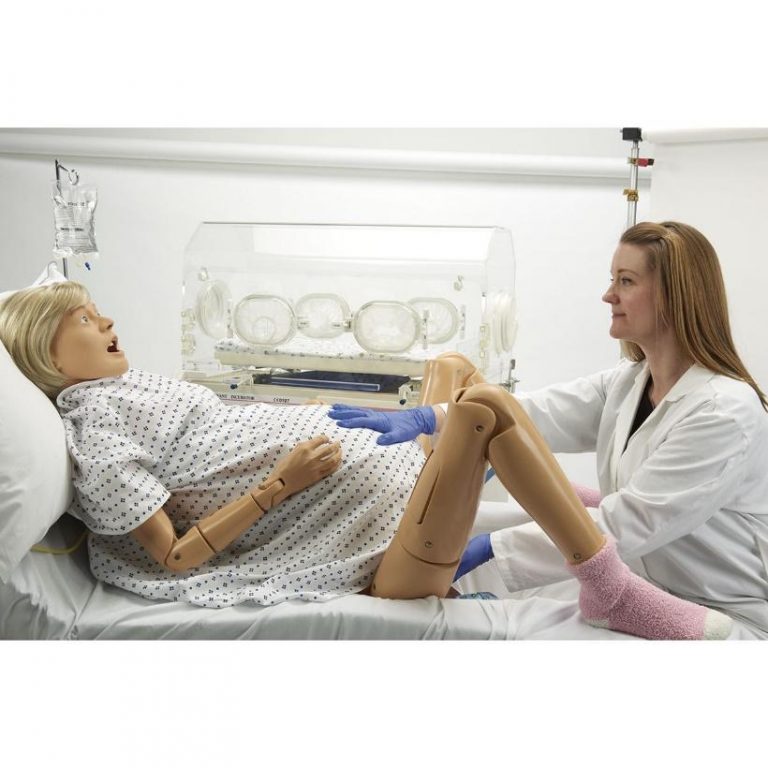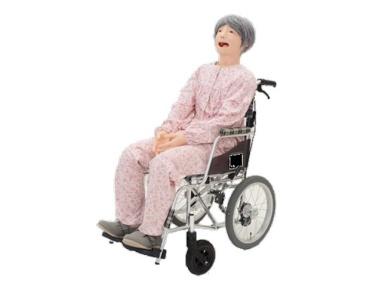 Basic Patient Care Simulator, Keiko
"Keiko" provides quality training for trainees and professionals who support long term care of patients in community and hospital. Training opportunity includes oral care, wound care, pressure sores care, stoma care, bed bathing for the patient with central venous port, and perineal care for the patient with urinal catheter.
New training options with greater wireless control and range to support your ALS and advanced clinical training needs. The new iPad®* interface makes controlling, monitoring, and tracking student and group training even easier and effective with responsive controls and dynamic scenarios that can be altered on the fly with a detailed timeline to support effective debriefing, with an easy to access PDF-formatted report to make the most of limited training time. You can select from the Simulaids library simulation training or create your own to support specific targeted training. The simulator can operate non-battery power to give you greater training options out in the field. The training can be paced to keep the training real and effective, to make students engage in creative problem solving and grow their skill set. Bottom line, the new system lets you spend more time focused on your students and their training.
SMART STAT Basic includes – both cardiac and lung sounds, two points thoracic decompression and two sites for chest drains, monitor blood pressure, spontaneous breathing with full airway management including cricothyrotomy and proper intubation placement, manage cardiac crisis with EKG and cardioversion, chest compressions, IV access, and drug therapy. SMART STAT Basic's on-board air compressor supports 12 pulse points synchronized with the heart rhythm and edema control of the tongue and larynx.
Options include detailed training simulation sets that support a range of training areas, optional limbs for complex trauma, and intraosseous access training. Training cables are available to match your monitor/defibrillator to eliminate the use of costly patient hands-free pads. The simulator comes with its own iPad®*, a blood pressure cuff, wheeled hard carry case, and a supply of replacement parts. Free software to operate is available on-line at the App Store. One-year warranty.
The full list of features offers challenges for every aspect of emergency care.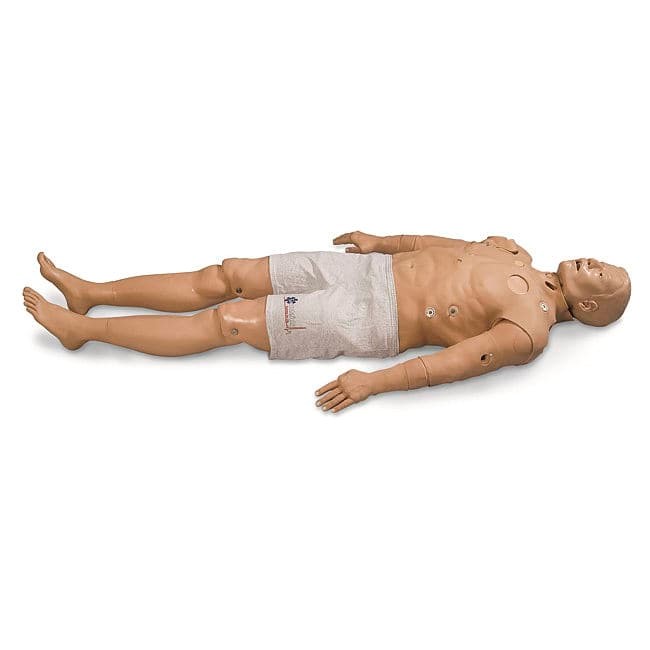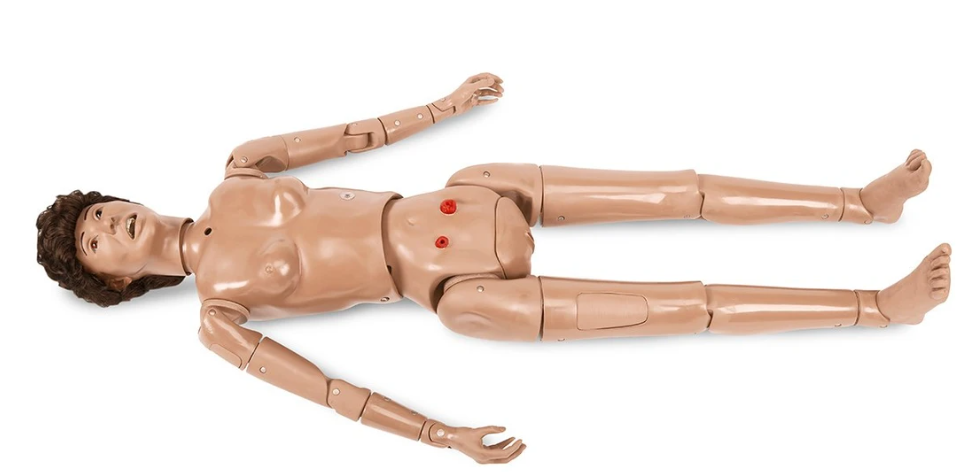 KERi™ Complete Nursing Skills Manikin
KERi™ has a non-age appearance. Complete lifelike range of motion, realistic patient positioning, and non-pinching joints – moves like a person.
• Lightweight – approximately 28 lbs.
• Full-size adult manikin – measures 58 in.
• Overall female appearance.
• Converts to male with removal of wig and attachment of male genital.