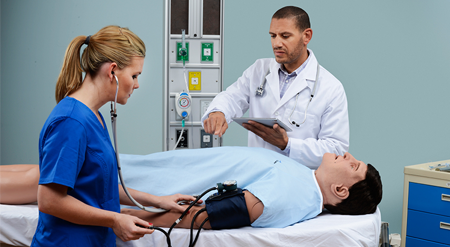 The Apollo patient simulator boasts a wide range of powerful new features to deliver the ultimate in realistic simulation-based healthcare training. CAE Healthcare's Apollo retains all the essentials that made METIman the perfect patient manikin, with more powerful performance features and additional configurations to meet both nursing and prehospital learning objectives. With two simulated patient models (prehospital and nursing), Apollo offers the ultimate in versatility and the best value in high fidelity simulation training.
Lucina is the only wireless childbirth simulator with validated, integrated maternal-fetal physiology and interchangeable static cervices to train on all the stages of delivery and the rare emergency scenario. Lucina brings an impressive blend of features to the market including a more realistic and controllable birthing process, better articulation for labor and delivery maneuvers, and predicted APGAR scores based on the integrated maternal-fetal physiology. From normal delivery and breech birth to shoulder dystocia and eclampsia, Lucina does It All. With 5 pre-configured Simulated Clinical Experiences (SCEs), Lucina allows instructors to increase throughput and manage multiple demands effortlessly.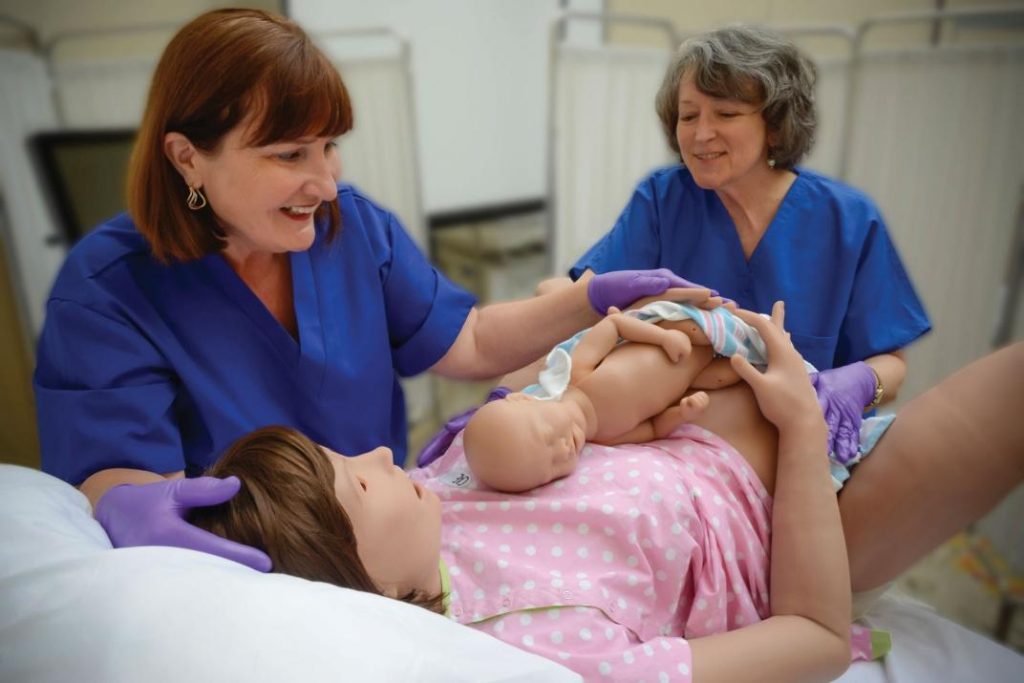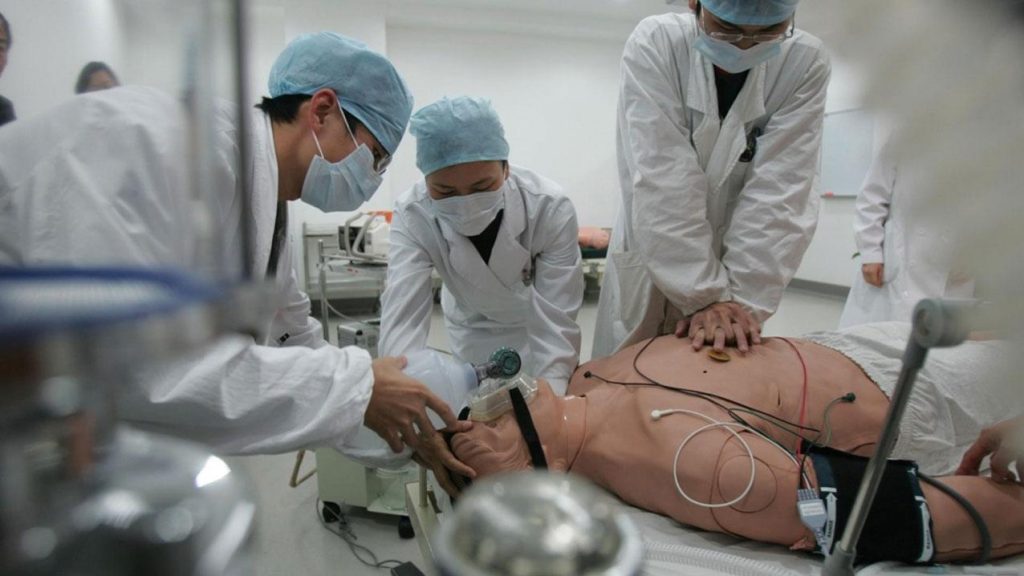 Designed specifically to support anaesthesia and medical gases, with patented cardiovascular, respiratory, neurological and pharmacological modelling, the HPS is the Gold Standard in high fidelity patient simulation for respiratory and critical care training. The HPS interfaces with real clinical monitors and ventilators, and automatically responds to the administration of real anaesthetic gases, oxygen therapy and drugs/medications.
CAE Healthcare delivers the best in paediatric simulation, because we know parents want the best for their children. With PediaSIM, users benefit from validated physiology and exceptional features, allowing them to gain advanced skills and competency in paediatric care. CAE Healthcare's PediaSIM is a realistic reproduction of a six-year-old child that provides advanced paediatric simulation training so healthcare providers can perform at their best in paediatric critical care.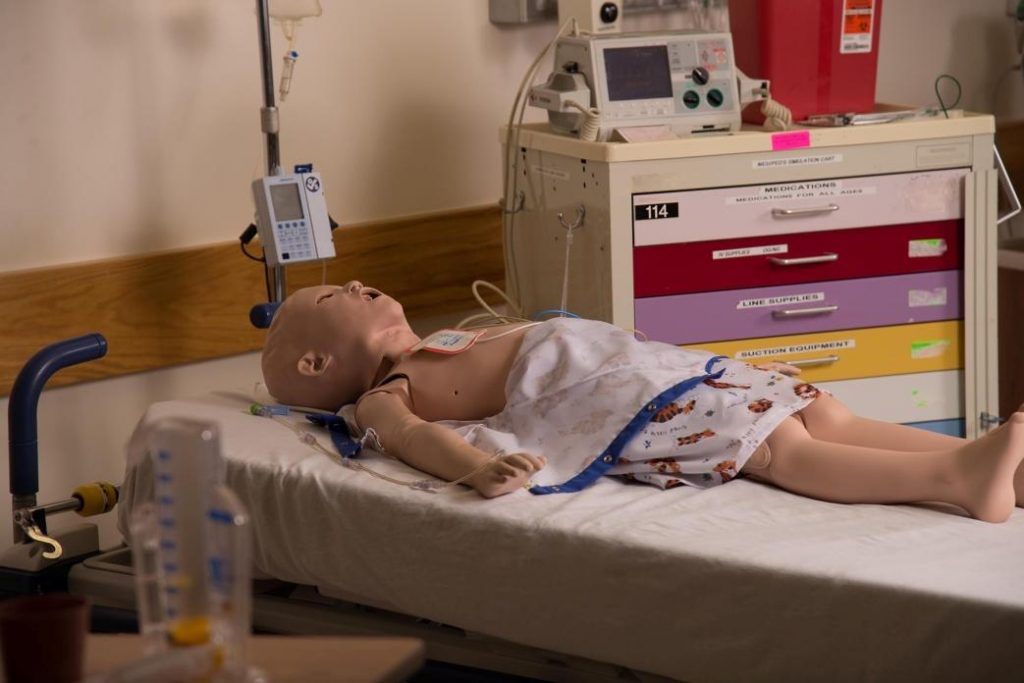 CAE Healthcare's first tether less and completely wireless infant simulator, CAE Luna, offers a complete range of options for essential training in the care and medical treatment of a neonate in crisis. CAE Luna is remarkably lightweight and realistically represents a baby from birth to 28 days after delivery.
Built on a scalable platform to meet critical healthcare education objectives and compliance requirements in new-born nursing, the Neonatal Resuscitation Program (NRP), and Pediatric Advanced Life Support (PALS), CAE Luna enables learners to practice and gain proficiency in new-born assessment, neonatal resuscitation, advanced life support and more.
Lucy Basic Maternal and Neonatal Birthing Simulator
Anatomically accurate birthing simulator for an immersive birthing experience from prenatal to postnatal delivery scenarios for all levels of educator training. Students can learn patient techniques of normal and abnormal deliveries. Designed to meet complex needs of a growing demographic with unique health and physical challenges. Can train on Airway management, C-section delivery, CPR, Leopold`s manoeuvres, shoulder dystocia manoeuvres etc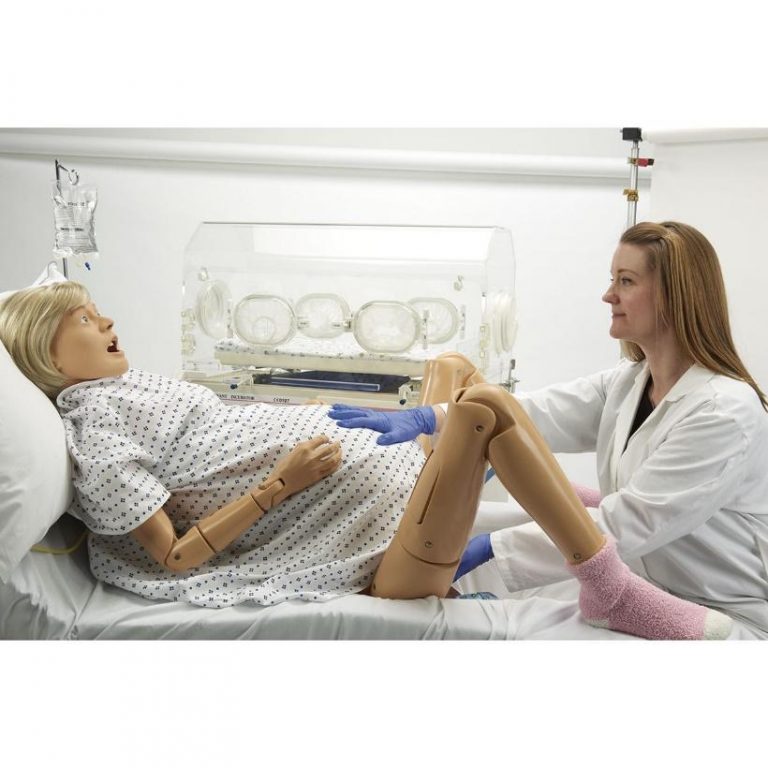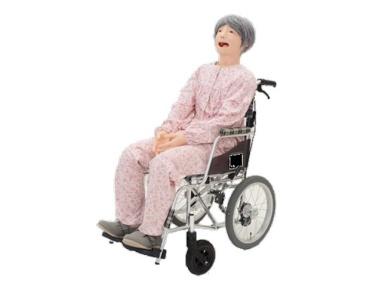 Basic Patient Care Simulator, Keiko
"Keiko" provides quality training for trainees and professionals who support long term care of patients in community and hospital. Training opportunity includes oral care, wound care, pressure sores care, stoma care, bed bathing for the patient with central venous port, and perineal care for the patient with urinal catheter.
New training options with greater wireless control and range to support your ALS and advanced clinical training needs. The new iPad®* interface makes controlling, monitoring, and tracking student and group training even easier and effective with responsive controls and dynamic scenarios that can be altered on the fly with a detailed timeline to support effective debriefing, with an easy to access PDF-formatted report to make the most of limited training time. You can select from the Simulaids library simulation training or create your own to support specific targeted training. The simulator can operate non-battery power to give you greater training options out in the field. The training can be paced to keep the training real and effective, to make students engage in creative problem solving and grow their skill set. Bottom line, the new system lets you spend more time focused on your students and their training.
SMART STAT Basic includes – both cardiac and lung sounds, two points thoracic decompression and two sites for chest drains, monitor blood pressure, spontaneous breathing with full airway management including cricothyrotomy and proper intubation placement, manage cardiac crisis with EKG and cardioversion, chest compressions, IV access, and drug therapy. SMART STAT Basic's on-board air compressor supports 12 pulse points synchronized with the heart rhythm and edema control of the tongue and larynx.
Options include detailed training simulation sets that support a range of training areas, optional limbs for complex trauma, and intraosseous access training. Training cables are available to match your monitor/defibrillator to eliminate the use of costly patient hands-free pads. The simulator comes with its own iPad®*, a blood pressure cuff, wheeled hard carry case, and a supply of replacement parts. Free software to operate is available on-line at the App Store. One-year warranty.
The full list of features offers challenges for every aspect of emergency care.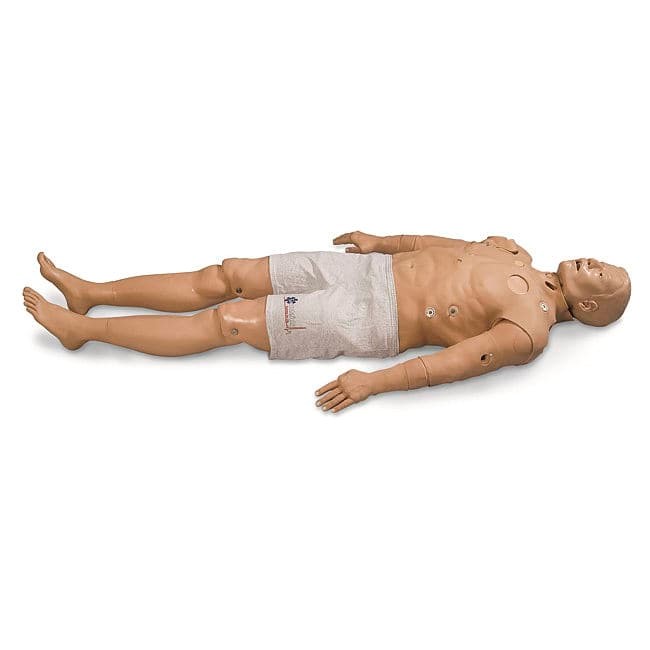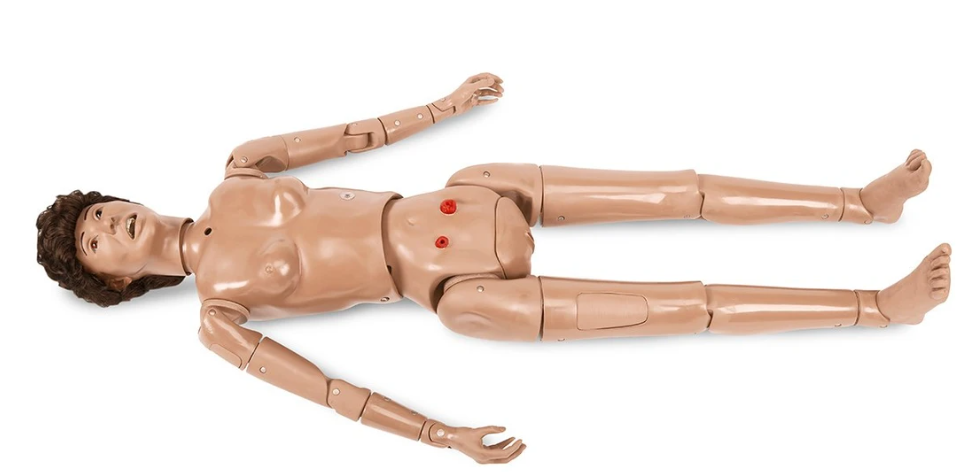 KERi™ Complete Nursing Skills Manikin
KERi™ has a non-age appearance. Complete lifelike range of motion, realistic patient positioning, and non-pinching joints – moves like a person.
• Lightweight – approximately 28 lbs.
• Full-size adult manikin – measures 58 in.
• Overall female appearance.
• Converts to male with removal of wig and attachment of male genital.